Amazing Support

Real 24/7 support that goes above and beyond what you would expect! Average ticket response time measured in minutes. Our goal is 100% satisfaction every time!

Real-Time Monitoring

With around the clock monitoring of our network, servers and your VPS, you can sleep at night knowing we will be alerted if your server becomes unavailable.

Hassle Free Migration

Having helped thousands migrate successfully to our servers, we provide a seamless migration to our Cloud Servers with no downtime.
Nightly Backups

Nightly backups are taken on our Shared, Reseller and VPS hosting accounts. Choose between On-Site and Off-Site backups.

Scalable Hardware

Using our virtualization platform, your server's processor, memory, and disk space scales on-demand to meet your business' needs with little or no downtime.

Security Focused

Each of our servers is protected with industry leading perimeter firewalls. Additional software firewalls and/or anti-virus protection come standard for security you can rely on.
Anytime Money-Back

If at anytime you are not completely satisfied, let us know so we can make it right. If we can't for some reason, let us know for a full refund within the first 30 days. Refund pro-rated for any unused service after 30 days.

Worry-Free Hardware

Why hassle with constantly replacing hardware? Move to our cloud infrastructure where we maintain the latest, proven, name-brand technologies.

No Lengthy Contract

Whether you wish to pay monthly or annually, there are no long-term commitments or cancellation fees. You can cancel at any time.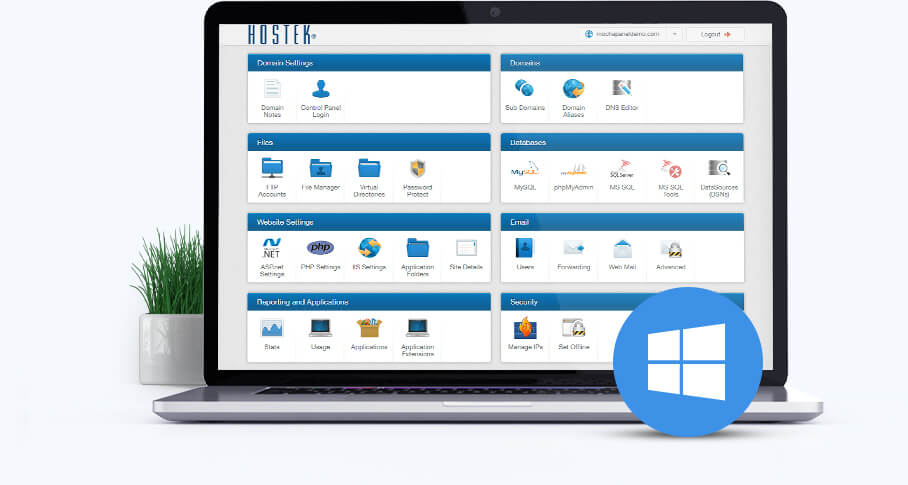 Windows Control Panel
Custom-Built, Easy-to-Use, Full-Featured
Our custom-built Windows-based control panel (WCP) is just amazing! With it's simplistic but powerful design, most any Windows server management you need to do can be accomplished with the Control Panel. Our Windows VPS customers get this added at no additional charge.
Copyright © 2023 Hostek.co.uk - All rights reserved |
Terms & Conditions
|
Privacy Policy